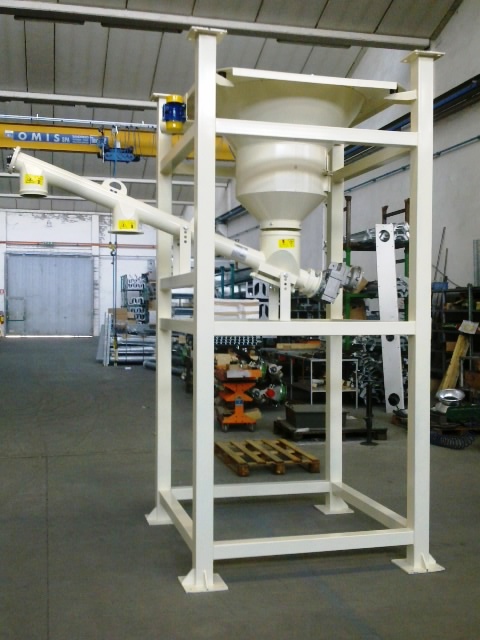 The Pofer Empty Big Bag system is used for emptying big bags of different sizes and weights , containing materials in powder or in granules of various nature.
Advantages
ConsThe structure equipped with a screw conveyor allows easy and fast emptying of the big bags, with airtight systems, allows operations in safety in case of hazardous materials.
Users are protected against accidental fall of the big bags during emptying thanks to sturdy structure.
The timing of big bag emptying are optimized
The light version (L) allows a maximum weight of 1ton big bags. The heavy version (P) allows a maximum weight of 2ton big bags
The structure is available also with adjustable height
For a quotation, always check with our Technical Department, providing all the details and information accordingly . CONTACT info@pofer.it +39 0425 89000.