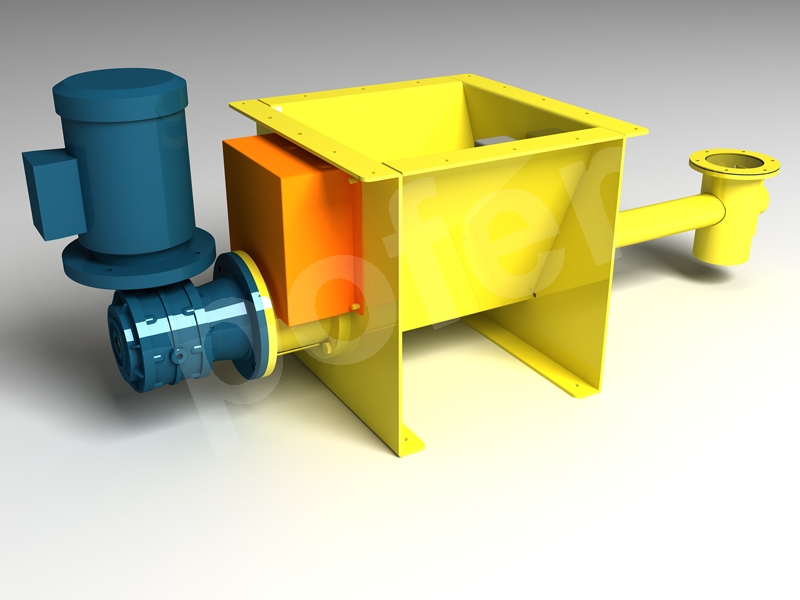 The POFER MV Micro_Batch_Feeders are used for the continuous dosing of small quantities of powders and granules and are particularly suitable where it is required a high precision and to carry poorly flowing materials which tend to clog under pressure.
They are equipped with a homogenization tool to maintain material in motion and at the same time reducing the possibility of formation of lumps or bridges.
They are available in painted carbon steel (standard RAL is 1007, but you can customize the finish at own choice) and stainless steel.
The POFER Micro_Batch_Feeders can work in different industries: food, construction, plastics, chemicals, and are available in two STANDARD variants with a diameter of 60mm (productivity 334lt / h) and 90mm (productivity 1132lt / h).
The choice of the most suitable micro- batch_feeder is particularly requires careful analysis of the material to be transported.
For a quotation, always check with our Technical Department, providing all the details and information accordingly. CONTACT info@pofer.it +39 0425 89000